Went for a run tonight. Second time in almost 2 months! Verrry bad. I did do 25 mins though. But I've decided if I write down the good things about running (apart from exercising for health/weight, e.g. feeling like eating better food or at least feeling as though the crap I have eaten is slightly justified), I can look at it when I don't feel motivated to run and hopefully it will encourage me.





Some pics from Tuesday night with JC: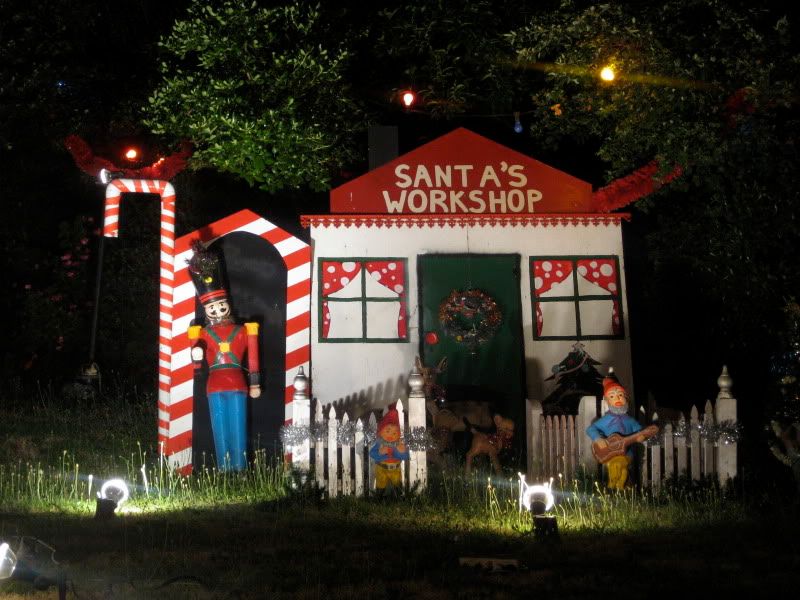 Seeing her again tomorrow (she goes to NZ on Wed!), so better get off here soon. Back up to Bendigo in the afternoon so have to pack. Will probably be in Melbourne for New Years though.

So Thursday, we headed up to Bendigo, watched something and then the Victoria's Secret show. So jealous that those amazing-bodied models also have boobs. Esp. Miranda Kerr! Made some more meringues, not as good as those made on Tues.

My main Christmas present was my Big Day Out ticket, but also got a new straightener - '
Be Gorgeous
'; apparently better than a GHD and looks like one. Went over to Dad's sister's for Christmas lunch. Got some money from the aunts & uncles and spent the arvo watching Supernatural with all the cousins. First few episodes - this is quite boring. Next few - this is kinda scary actually. Next million eps - God, this gets boring. Had a nice time, though.
Didn't do much on Saturday, except finish this little crafty beady project from when I was like 8. Yay (: And did a leedle bit of maths. Watched Happy Gilmore, and in the ads Clubland (with Edge from Blue Water High) which was kinda weird - the first 2 times I flicked over, there were sex scenes with different girls! But Happy Gilmore worked out so all was good ;)
Sunday, we eventually headed into town and got a couple of $5 t-shirts from MYER (: Was gonna get a pair of $20 wedges but decided against it - have to start saving! I really need to look into digital SLRs and I'm thinking of buying the same camera as J (just a little compact) for times when I don't need an SLR, 'cause her camera is tiny and pretty good. Better pick up the replacement for my camera too, and work out the best way to get the most money for it. So anyway, after MYER, got an iced coffee (Mum)/chocolate (me) from a café in a little arcade, and turned out GO worked there so was nice to catch up, albeit briefly (yesss, finally used that word!). Then went visiting, first my uncle (whose daughter is down from Newcastle) and then parent's old friend, who is back from Laos for a little while. Not too bad, but I got a bit bored of course. Watched the 'Glee-a-thon' when I got home.
Today, Mum woke me up early (laaame) and we drove down here for a family (Mum's) picnic and to see my cousin who's over from Perth with her gorgeous little bub! She is just adorable with her pigtails and big brown eyes! Got a bit more $$ from another uncle. It was really nice there but everyone left after only a couple of hours. Mmm, so came home and haven't done much except my run.
Till next year (probably), 
Y
 x