Made a couple of changes to my layout, still working to make it look less like a blogspot blog and more like a unique expression of my style. I kept my header 'cause I've had a few nice comments on it but might make a change soon...
Been sick the last two days so had the days off. Feeling a little better but still not great. Still went to my fashion class this arvo, and cut out all my pieces for my vest, which is our second and final garment we HAVE to make. After that, I'll work on my formal dress, and hopefully make a backpack or two, and then lots of other things (fingers crossed!).
Monday we had a rehearsal for Chorals (school house competition of music, singing, dancing and acting) which is on Friday. After rehearsal we worked on our set.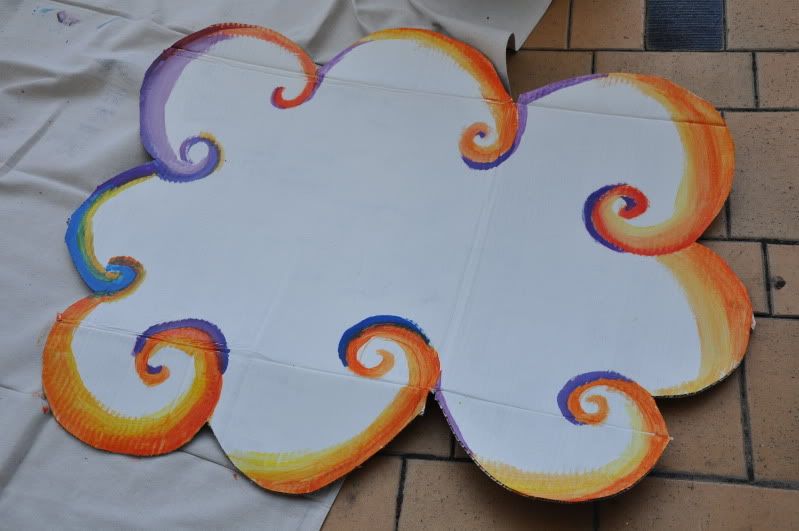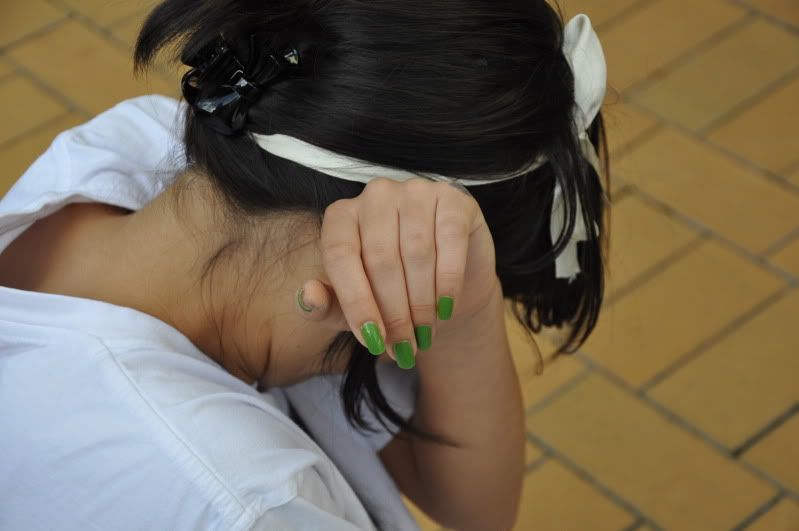 Met up with my parents and dad's cousins in the city at this great chocolate place afterwards, and got a fresh strawberry icy drink, yummm.
My cats yesterday (L)
My hair: after sleeping on it wet, putting it in a bun the next day, leaving it in the bun for the day/night then taking it out.
FYI it still looks like this.
Headed up to Kmart in my sickness yesterday to see if THEY have any combat boots like in my previous posts. Alas, they didn't, but came home with two pairs of flats for $10 each (plus some socks - I seem to be the only one excited about new socks).
Mother dearest came home with these ruby beauties from someone at her work who they were too big/small for. Of course, they're a bit too big for me but I think I'll keep 'em ;)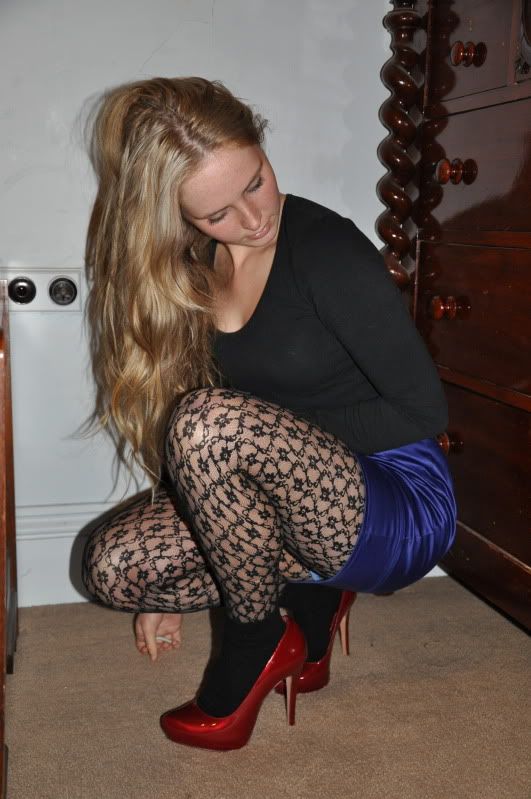 Vintage tights of mum's and my new socks :D